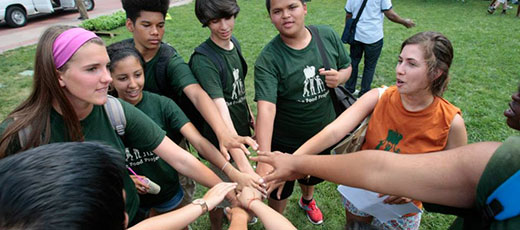 Our Approach
We work with US-based nonprofit 501(c)3 public charities taking innovative and proven approaches to addressing pressing problems and opportunities in local communities. In selecting our partners, we look at the quality of the organization's leadership, the strength of its programs, and the potential for impact in their communities. We work with organizations that have an outcomes-based mindset, a good business plan, well-run operations, clear goals and an evidence-based approach to measure achievement. We provide either general operating core support or specific programmatic support depending on the opportunity. We invest in approximately 10 organizations each year, with grants typically ranging from $5,000 to $75,000 per year and from one to three years in duration.
Our Process
We proactively seek out potential grant partners within our Themes and conduct an appropriate level of due diligence for the scope of the proposed outcomes. Our grant applications are by invitation only. We conduct an initial screen to ensure a prospective partner organization aligns with our mission and priorities, which may involve a phone interview or periodic site visits. Once we determine potential fit, we co-develop with the partner a funding proposal describing the scope of the project, budget, planned outcomes and evaluation methodology. The board meets regularly to review and approve proposals. The board also conducts periodic active-grant site visits and reviews progress of our grant partners towards their named impact.
Because we have a small team, we are unable to accept unsolicited grant proposals.